1. Business System
ZGC Develop Group sets up a comprehensive financial service system targeted at the financing needs of technology-based enterprises and playing a leading and amplifying role of the state-owned capital.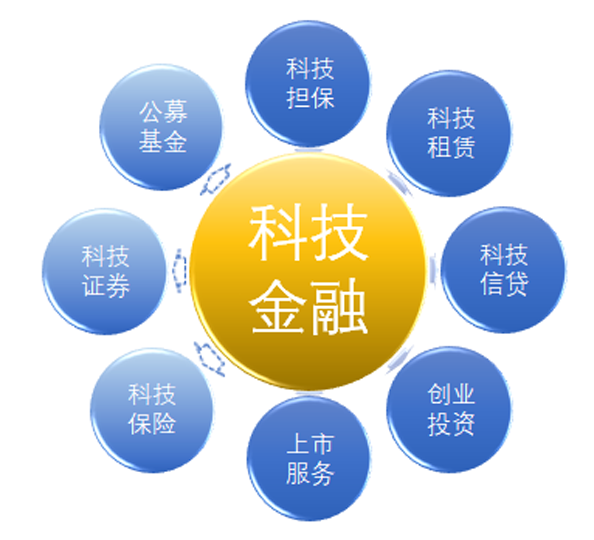 The sci-tech financial service system integrates services such as venture capital investment, sci-tech guarantee, sci-tech leasing, sci-tech credit and assisting enterprise to go public and etc. The system provides all-round financial services, covering the whole life cycle of enterprises, for sci-tech innovation-based enterprises in different growth stages within the ZGC Demonstration Zone.
It has provided more than 40,000 financial supports of nearly 300 billion yuan for medium, small and micro businesses in total. The system has supported about 750 listed companies (including NEEQ - the"New Third Board"), such as Gigadevice, BDStar Navigation, Sound Environment, allowing the financial sector to play a full role in supporting the sci-tech sector.
After three years' effort, at the end of 2016, the Group established the sci-tech financial service platform, which has served 16,000 projects in total and provided more than 100 billion yuan for technology enterprises.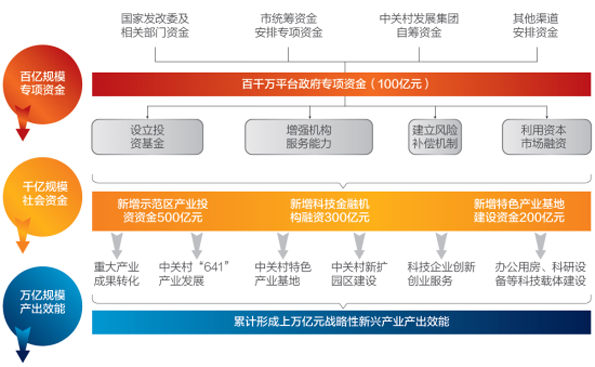 2. Service Modes
(1) VC Investment
The sci-tech finance department under ZGC Group manages China's first government guiding fund – Zhongguancun Venture Capital Guiding Fund. As of now, the ZGC VC Guiding Fund has set up 46 sub-funds in cooperation with Sequoia Capital, Legend Capital,Hina Group and other well-known domestic and overseas VC institutions. Such sub-funds have invested in more than 700 projects, with a total investment of over 23 billion yuan.
Meanwhile, the sci-tech finance department also manages China's first angel government guiding fund—Zhongguancun Angel Investment Guiding Fund. So far, together with Sinovation Ventures, Tuspark Ventures, Fuho Capital and other famous angel investment institutions, it has set up 17 sub-funds, which have invested 430 projects totally with the total volume of investment of over 1 billion yuan.
Case
VC funds jointly established by the ZGC VC Guiding Fund invested 21.60 million yuan in GigaDevice Semiconductor (Beijing) Inc., an IC design company specializing in memory and related chip design.
As a company committed to the R&D of various high-speed and low-power memory, GigaDevice has obtained the SGS certificate, ISO9001:2008 QMS certificate and ISO14001 EMS certificate. The company's patented techniques of dySRAMTM and gFlashTM ensure its products lead the world by the characteristics of "high technology, low power consumption and low costs". GigaDevice was listed on the SME board of Shanghai Stock Exchange in 2016, under the stock code 603986.
(2) Sci-tech Guarantee
Technology enterprises often encounter many problems in the process of financing, such as lack of credit, lack of effective collateral, or lack of sufficient collateral and etc. In response to such situation, the ZGC Group, through the ZGC Sci-tech Guarantee Company, has launched a series of financing guarantee services, including loan guarantee, bill guarantee, collective trust program guarantee, collective bond guarantee, collective note guarantee, performance guarantee, litigation preservation guarantee and entrusted loan. To provide financing support for technology-based enterprises, the Group has also set up "Easy-startup Guarantee" for start-ups with great growth potential, and "IP-financing Guarantee" for the asset-light technology enterprises and other innovative products.
Beijing ZGC Sci-tech Financing Guarantee co., Ltd. ("ZGC Guarantee"), founded in 1999, is a state-owned professional policy guarantee institution approved by Beijing municipal government. It is also an important channel for the implementation of sci-tech financial policies of ZGC National Independent Innovation Demonstration Zone.
Since its establishment, ZGC Guarantee has always focused on serving technology enterprises with medium, small and micro sizes. Based on the budgetary input of 1.5 billion yuan, it has an annual guarantee capacity of nearly 40 billion yuan.
ZGC Guarantee manages guarantee resources effectively through professional management and market-oriented business operation. It has provided credit guarantees of over240 billion yuan for more than 37,000 medium, small and micro projects, with the leverage ratio of budgetary input exceeding 300. It thus has solved the problem of "difficulty in obtaining the first loan" for thousands of small and micro firms.
Case
Twenty First Century Aerospace Technology co., Ltd. is the first remote sensing satellite business operator/application provider in China. Since its start-up stage in 2003, it has enjoyed more than 10 financing guarantee services provided by ZGC Guarantee, such as working capital, project loan, collective bonds of small and medium-sized businesses and other various long-term or short-term financial supports, satisfying its financing needs at different stages of development.
In July 2015, the Beijing No.2 remote sensing satellite constellation was successfully launched into space. Independently invested by Twenty First Century Aerospace, the constellation consists of 3 sub-meter-level high-resolution remote sensing satellites.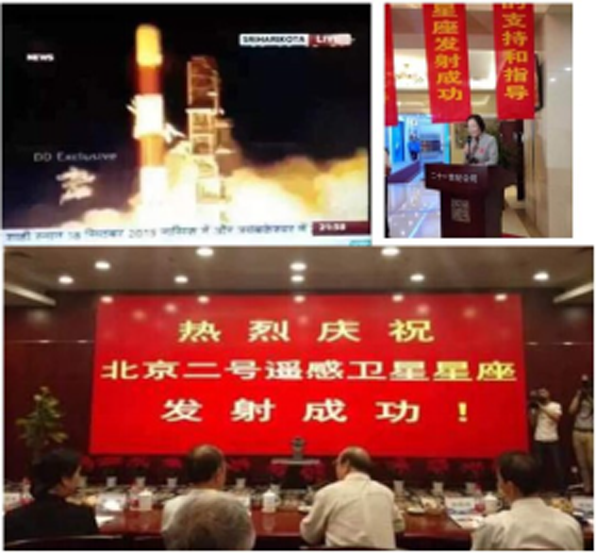 (3) Sci-tech financing leasing
Small and medium technology-based firms are faced with great financial pressure when they build plants, purchase instruments, apparatus, and equipment needed for production or R&D, as well as buy testing devices and other resources. ZGC Group, through ZGC Sci-tech Financing Leasing Company, applies various business models, such as project financing leasing, manufacturer financing leasing, plant and equipment financing leasing, risk financing leasing, cluster financing leasing, start-up financing leasing, sale-leaseback, operating financing leasing, merger and acquisition financing leasing etc. The Group provides efficient financing services and equipment financing leasing solutions for ZGC sci-tech enterprises, to realize the common development of the sci-tech industry and the financial sector. Such business mode considers the interests of both parties through the "preferential leasing interest rate + a small percentage of stock options", and thus realizes the maximum value of sci-tech financing lease to both sides.
ZGC Sci-tech Financing Leasing co., Ltd. (ZGC Financing Leasing), founded in 2012, is China's first financing leasing company oriented toward technology-based enterprises. Since its establishment, the company has launched new modes of financing leasing to serve the new economy. It firstly created the industry-leading "ZGC lease models", taking full advantage of the technology companies' characteristics of "high growth, high added value, high risk, and light assets".
It has signed 1,071 projects with the total input of financing leasing as 13.9 billion yuan and an average of 13.01 million yuan per project, mainly in information technology, health, environment protection, intelligent manufacturing and other strategic emerging industries.
Case
Beijing Harmony Health Medical Diagnostics co., Ltd. ("Harmony Health"), set up in 2010, boasts the most advanced technology platform for chromatographic/mass spectrometry analysis in China, providing professional and high-level third-party testing services for patients and clinical research support.
As the third-party medical testing industry belongs to the asset-heavy industry, ZGC Financing Leasing provides sale-leaseback services for Harmony Health, allowing it to have sufficient working capital to establish new R&D centers and medical testing centers.
With the strong support of ZGC Financing Leasing, Harmony Health now has 13 independent medical testing centers, 5 branches in China. It is also cooperating with more than 10,000 medical institutions nationwide. The company has rapidly grown into a champion in the third-party medical testing industry in China.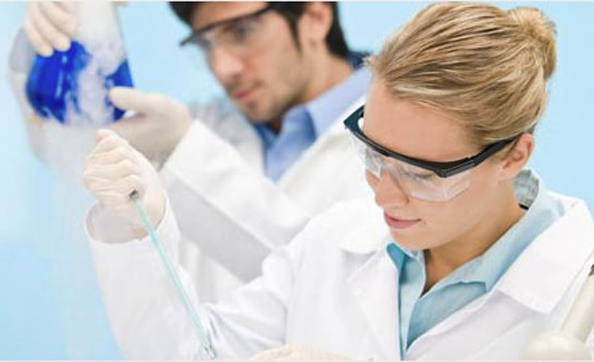 (4) Sci-tech Credit
ZGC Group works to fill the short-term funding gap faced by small and medium companies in Zhongguancun district, to enhance the growth of those companies' overall earnings and to facilitate the Group's own continuous development.
It, via Beijing ZGC Microcredit Co., Ltd. ("ZGC Microcredit") and Beijing Zhongjin Microcredit Co., Ltd. ("ZJ Microcredit"), provides small loans to small and medium technology-based companies in the forms of IP pledge loan, equity pledge loan, factoring loan, credit loan and stock option loan etc. Since its establishment, the Group has issued more than 3,300 loans with the total amount of 18.2 billion yuan.
ZGC Microcredit, founded in June 2009, is the first small loan company mainly oriented toward small and medium technology-based companies in Beijing. ZJ Microcredit was established in the December of 2010, committed to promoting the development of sci-tech innovation-driven companies and start-ups in Beijing by providing new financing channels for them.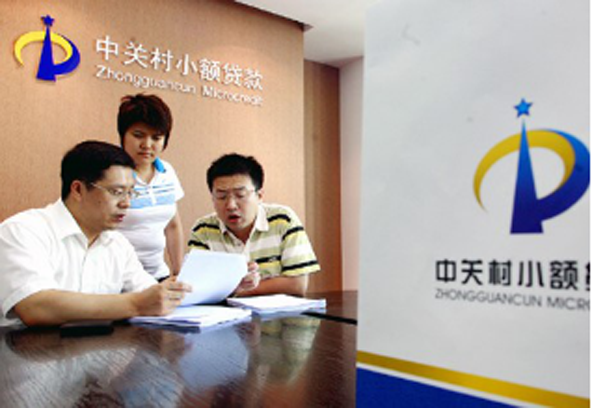 (5)Listing Service
Beijing Qiyuan Capital Market Development Service co., Ltd. ("Qiyuan Capital") carries out various businesses, like enterprise trains on listing, investment banking, intelligent investment consultancy, risk monitoring and management, business mergers and acquisitions and reorganization, investment and financing services, and offers subsidies for enterprises that went public successfully.
It helps excellent sci-tech innovation companies and technology start-ups go public, supports them to dock with domestic and foreign capital markets, and motivates them to go public and to become an important growth point of finance in Beijing.
Qiyuan Capital, set up in 2018, undertakes the function of providing integrated services of listing for enterprises in Beijing. Through an intelligent and visual information platform bases on big data, it gathers the information of the companies listed or planning to go public, implements supportive policies for enterprises planning to go public, and monitors and warns risks of listed companies. Up to date, Qiyuan Capital has provide more than 700 times of services for enterprises, such as training on listing.