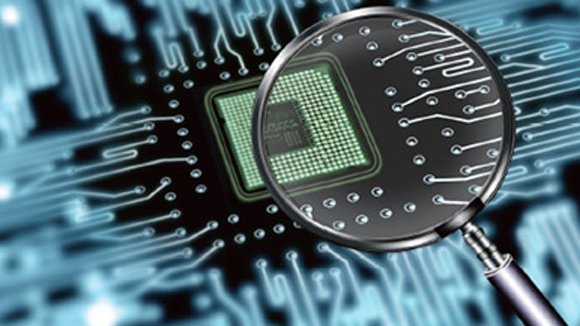 With an eye to meeting the needs of scientific and technological innovation and improving industrial service capacity, we will provide multi-factor services in a market-oriented and professional way, complete the service shortage, extend the service chain, provide enterprises with full cycle, one-stop and butler integrated services, and build an innovation ecology for scientific and technological innovation and industrial development.
The Services Brands under ZGC
ZGC EChuang Service Platform is a digital service platform that utilizes the industrial knowledge graph as its core technology, which generates hundreds of millions of data pivot perspectives by extracting labels and cross-analyzing label combinations. It is the only platform in the market that runs through three layers of atlas: enterprise, technology and industrial chain.
Leveraging big data and artificial intelligence technologies, the platform takes the industrial knowledge graph as the core engine, the industrial chain system as the ontology. It delivers eight types of services, including industrial analysis, policy matching, intelligent park management, and enterprise credit information and more, providing a one-stop solution for addressing pain points throughout the lifecycle of technological innovation enterprises.

ZGC E-Innovation Service Platform has already been online, offering eight service packages, and has provided services to various enterprises 10,000 times.
ZGC Technology Trading Platform, also known as ZGC Technology Achievement Transformation and Technology Transaction, acts as a deal-matching platform for new technologies and products, as well as a supportive platform for innovation and entrepreneurship in Zhongguancun.
The platform provides all-in-one services through 7 service halls, namely project, demand, activity, service, information, talent and resources halls. It offers all-round services to a wide range of clients, such as innovative startups, sci-tech service intermediaries, universities and research institutions, government agencies, among others.
The platform has pooled a full range of resources, including domestic and foreign cutting-edge technology, capital, talents and services. Up to now, it has 9000+ excellent projects and 700+ technical needs. It also links to 1000+ domestic and international high-end sci-tech service providers, such as open laboratories, incubators, technology transfer facilitators, IP service agencies, and testing, certification and evaluation organizations.
It integrates various innovation subjects, such as government agencies, research institutes, universities and colleges, enterprises, service providers, forms a factor pool for sci-tech achievement transformation, becoming a "big platform" gathering good projects, new technologies, real demands and strong services.
Zhongguancun Community, as an important achievement of ZGC Development Group in deepening reform and enhancing sci-tech service capabilities, is an aggregation platform of Zhongguancun innovation and entrepreneurship ecosystem. Its overall brand operation is carried out by ZGC Services, while its community service model is tailored to the characteristics of the industrial parks.
Relying on the Group's existing space-operation experience, Zhongguancun Community focuses on the construction of Beijing's "three cities and one district" and Zhongguancun's "one district and multiple industrial parks". It links and integrates resources from the government, industry, academia, research institutions, clients, finance sector, intermediaries and media, and unifies operation and service standards of the Zhongguancun community to enhance the stickiness of community service. It also uses blockchain technology and concepts to facilitate community management, create a high-end industrial ecosystem, and foster a community innovation network. It delivers top-notch professional sci-tech services for innovators and startups, and builds an open "cloud community".
Up to date, the first Zhongguancun Community · Digital-Industry Innovation Center has settled in Chaoyang District, while several Zhongguancun Community · Sci-tech Service Stations have landed in Fangshan, Chaoyang, Haidian, Fengtai and other districts.
"Golden Seed" Butler-style Service Center, founded in 2021 by the ZGC Development Group, is designed to provide better services to "Golden Seed Enterprises" (outstanding companies with high-growth potential) development and growth. It is operated and managed by ZGC Services.
The service center has created a brand – "Golden Seed" Butler Training Camp, which cultivate a professional service butler team through systematic and modular training.
Currently, the center has 100+ service butlers and serves 700+ "Golden Seed Enterprises". These butlers devise and execute online and offline incubation plans for the high quality enterprises, and provide them with personalized face-to-face services, such as long-term patient companionship and integrated system empowerment, to facilitate their accelerated growth.
ZGC Services Ecological Rainforest Fund, i.e. Beijing Ecological Rainforest Venture Capital Center (Limited Partnership) (referred to as "Rainforest Fund") was initiated and established by ZGC Services and ZGC Venture Capital in 2022, and jointly funded by ZGC Development High-tech Parent Fund, Beijing SME Service Center, Tianjin Teda Industrial Development Corporation and other organizations.
The Rainforest Fund primarily invests in sci-tech services, new-generation information technology and health tech enterprises. Its focus lies on addressing the common technical service needs during the transformation and industrialization of research achievements. It aims to help ZGC Development Group and ZGC Services in building an integrated sci-tech service ecosystem for the advanced and sophisticated industries, and improve their capability to deliver integrated services to the innovation ecosystem.