Beijing IP Obtained Beijing's first Data IP Registration Certificates
---
HOME

zgc group

2023-07-10

Clicks:97
Font size:bigmediumsmall
The 2023 Global Digital Economy Conference (GDEC) was held on July 4-7. The special forum on "IP Rights and Digital Economy Development" was held on the morning of July 6.Beijing IP, a member of ZGC Development Group, was the only agency providing IP operation services among the first seven units that obtained data IP registration certificates on the forum.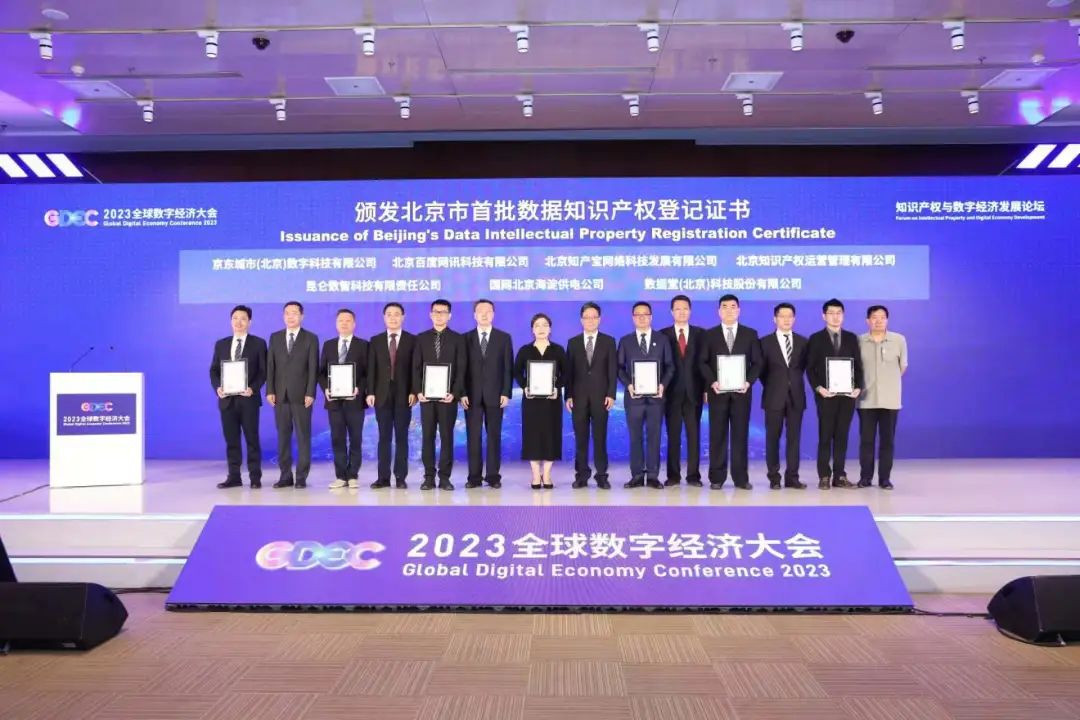 As China's first unity undertaking the national special project for cultivating and operating high-value IP in the electronic information field (specifically the intelligent sensor sector), Beijing IP assumes the responsibility of expediting the integration of innovation and industrial chains, with IP rights as the fulcrum, enhancing IP protection in the realm of intelligent sensing.Obtaining the Data IP Registration Certificate provides Beijing IP a more stable legal guarantee for the operation and management of the investment value analysis dataset in the smart sensor sector. This also boosts partners' confidence in Beijing IP's data services.
The next step will include Beijing IP's continued efforts to strengthen the protection and management of data assets, enhance the value of data, and expand the scope of data application. The company will also actively participate in data element market, supporting the digital transformation and upgrading of various industries and driving the innovative development of the digital economy.
---
Previous page:ZGC Development Group and Its Subsidiary Listed on "Top 50 Industrial Park Operators in China 2023"
Next page:The Project of Zhongguancun Deutz Hydrogen Energy Application Research Institute was Signed