ZGC International Holdings Company Signed the First Global Partners of Anhui HKUST Silicon Valley
---
HOME

zgc group

2023-08-07

Clicks:233
Font size:bigmediumsmall
On August 4th, the signing ceremony of the first global partners of HKUST Silicon Valley and the opening activity of its Shushan Park were held. The partners from the U.S., France, Japan, Beijing, Shanghai, Guangzhou, Shenzhen, Zhejiang and other places gathered together at the Shushan Park of HKUST Silicon Valley.
The first batch of 16 innovation unit partners, including ZGC International Holdings under the Group, 6 innovation center partners and 3 fund partners signed formal contracts with HKUST Silicon Valley. These 25 partners cover a variety of high-level institutions, such as alumni organizations, colleges and universities, industrial organizations, investment institutions, and sci-tech service agencies.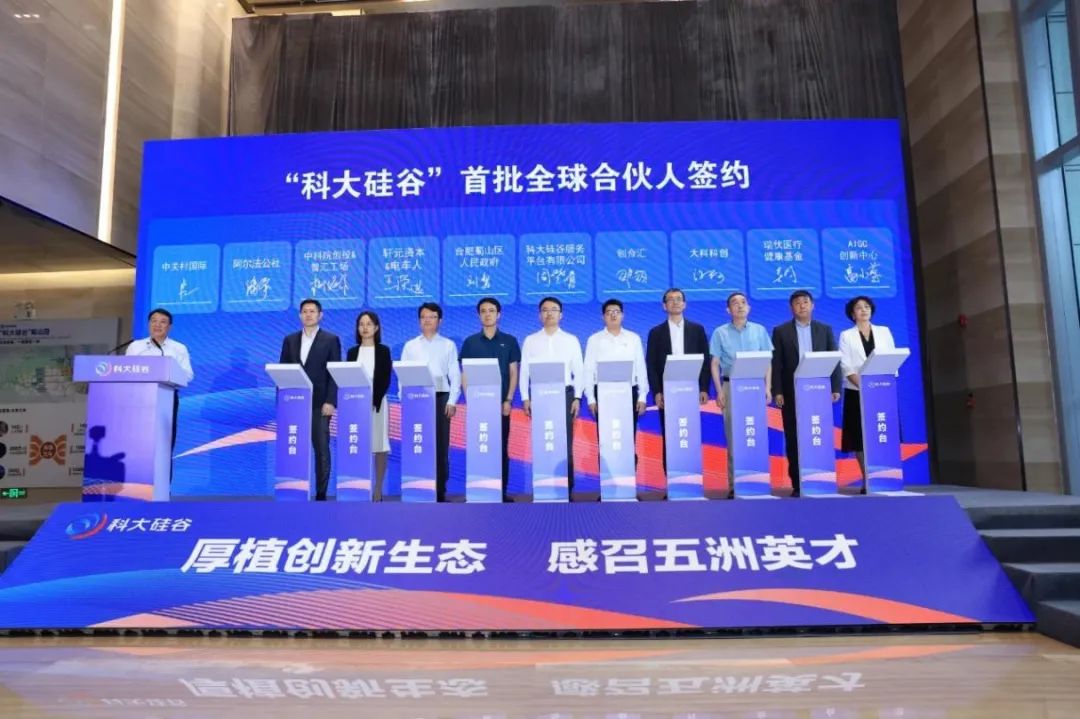 In the next step, together with domestic and overseas investment partners, ZGC International Holdings will play an important role in the construction of innovation-unit partners of HKUST Silicon Valley, relying on the global innovation network nodes of ZGC Development Group in Silicon Valley, Boston, Heidelberg, Helsinki, Tel Aviv, Toronto, Tokyo and Seoul.
---
Previous page:Four Parks under the Group Recognized as Beijing's Characteristic Industrial Clusters of SMEs of 2023
Next page:Beijing IP and Mentougou Co-built a Risk Disposal Capital Pool Exceeding 100 million Yuan