Beijing Digital Culture Production and Education Consortium Established by South Central Axis International Cultural Science and Technology Park and 22 other Units
---
HOME

zgc group

2023-07-18

Clicks:77
Font size:bigmediumsmall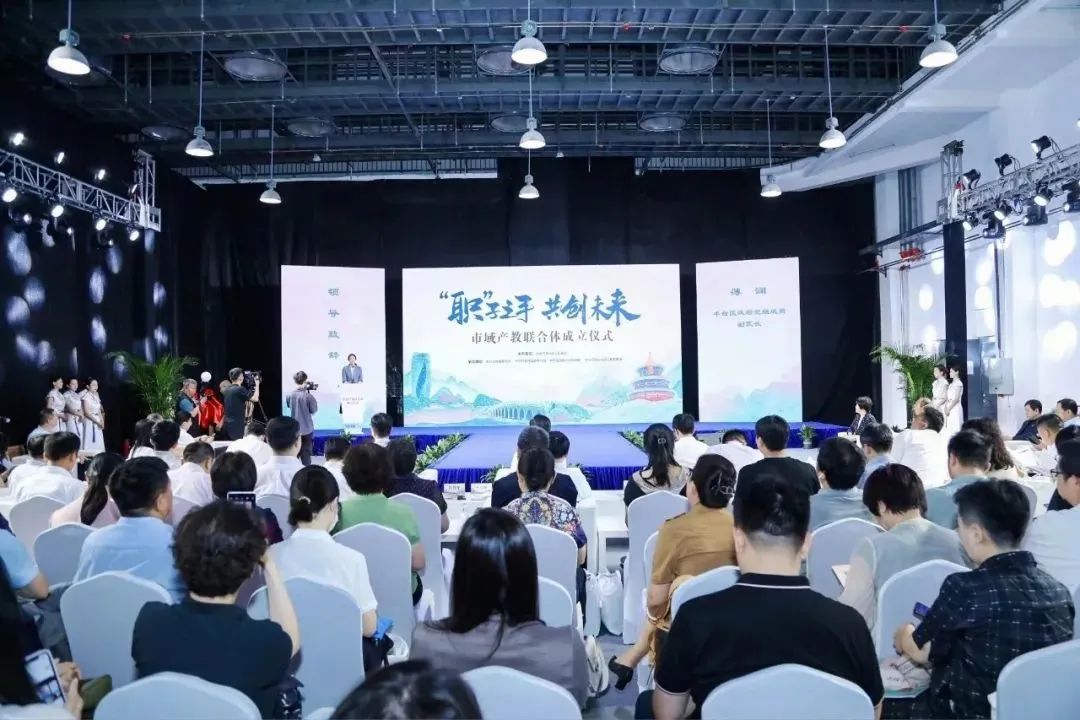 The morning of July 15 witnessed the establishment of Beijing Digital Culture Production and Education Consortium as well as Beijing Intelligent Equipment Production and Education Consortium in the Vocational Education Central School of Beijing Fengtai District.
The Digital Culture Production and Education Consortium is designed to allow industrial parks, vocational schools, scientific research institutes and industrial enterprises to play the main role in promoting the opening, restructuring, integration and convergence of various factors of education, industry, and technology innovation.
Its primary objective is to invigorate industrial digitization innovation in the Fengtai District by providing skilled workforce and talents, as well as technical support and intellectual resources. It also put focus on transforming and upgrading Beijing's digital culture industry and improving the quality of talent supply.
The Consortium was established through the joint efforts of the South Central Axis Regional Construction Office and Fengtai District Education Commission, along with 22 other units as its members. Furthermore, serving as its secretariat are the South Central Axis International Culture and Technology Park and Vocational Education Center School of Beijing Fengtai District.
---
Previous page:Beijing IP and Mentougou Co-built a Risk Disposal Capital Pool Exceeding 100 million Yuan
Next page:ZGC Development Group and Its Subsidiary Listed on "Top 50 Industrial Park Operators in China 2023"