ZGC Financial Services Successfully Issued the Phase I of 2023 Short-term Private Placement of Corporate Bonds
---
HOME

zgc group

2023-05-15

Clicks:81
Font size:bigmediumsmall
On May 12, ZGC Financial Services accurately seized the market issuance window and successfully issued Phase I of 2023 private placement short-term corporate bonds (Bond Name: 23 ZK D1, Bond Code: 251048.SH) worth 600 million yuan, after rounds of preheating and promotion. The one-year bonds' coupon rate is 3.19%, which is the lowest rate of its kind since 2023.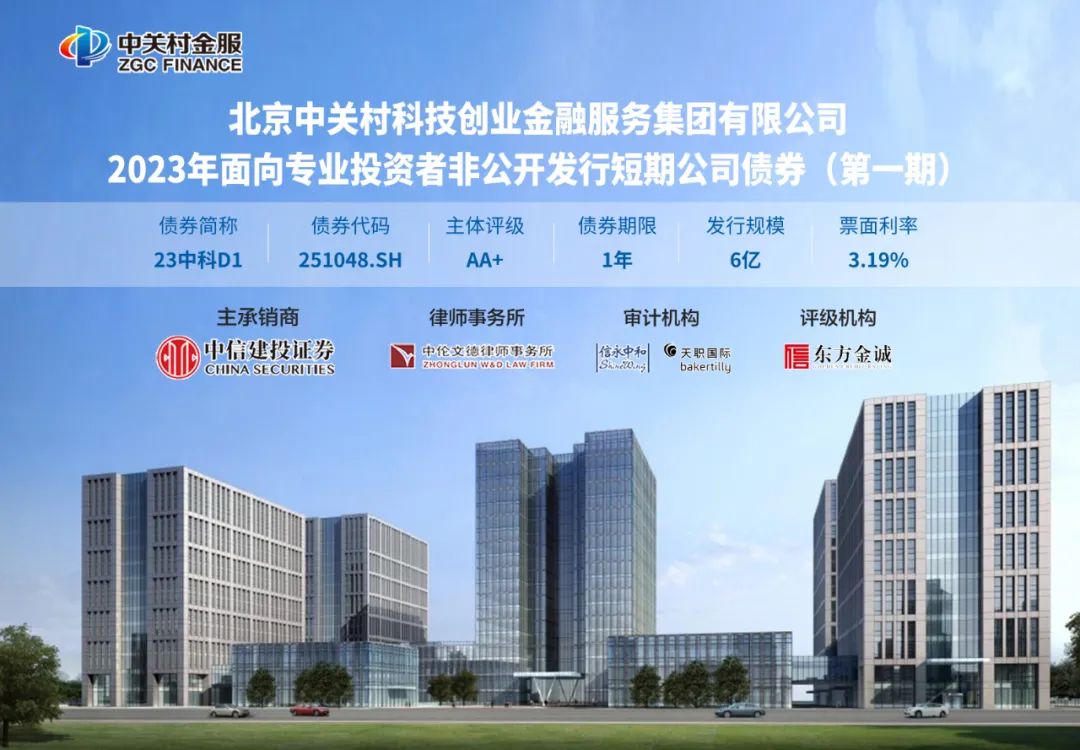 Following the issuance of corporate bonds, ZGC Financial Services issued a different type of bond this time, which has attracted various investment institutions like banks and bank wealth management subsidiaries, demonstrating investors' continued recognition and confidence in the company.
This issuance has once again connected ZGC Financial Services with the capital market, effectively enhancing its financing ability and brand influence. It marks a significant milestone for the company in expanding its financing channels and supporting sci-tech SMEs.
---
Previous page:ZGC Collaborative Innovation Fund was Listed as "Top 20 Most Popular Parent Fund Institutions Among Young Investors"
Next page:The Construction Permit for Zhongguancun (Jingxi) AI Technology Park Phase I was Obtained 20 Days Ahead of Schedule