The Construction Permit for Zhongguancun (Jingxi) AI Technology Park Phase I was Obtained 20 Days Ahead of Schedule
---
HOME

zgc group

2023-05-12

Clicks:7
Font size:bigmediumsmall
On May 10, Zhongguancun Jingxi Development Company obtained the "Planning Permit for Construction Projects" for Plots 6016 and 6017 of Phase I of Zhongguancun (Jingxi) AI Technology Park, 20 days ahead of schedule.
The successful achievement of this milestone represents a significant step towards the actual construction phase of the project.
The Phase I covers an area of 8.54 hectares and is projected to have a total construction area of 309,000 square meters, comprising about 226,000 square meters above ground and around 83,000 square meters underground. With a total investment of around 3.9 billion yuan, it is scheduled to be put into operation in early 2026.
The park is situated in close proximity to the west extension of Chang'an Street and boasts excellent supporting amenities in its vicinity. With its advantageous location and cost-effectiveness, it is well-positioned to help transform the achievements from Zhongguancun Science City.
The park primarily caters to AI enterprises, offering customized spaces and other professional services aligned with the needs of settled enterprises for industrial development and humane considerations. It promotes the organic integration of production, life and ecology to establish an AI industrialization base that combines spaces for "office + test + trial production".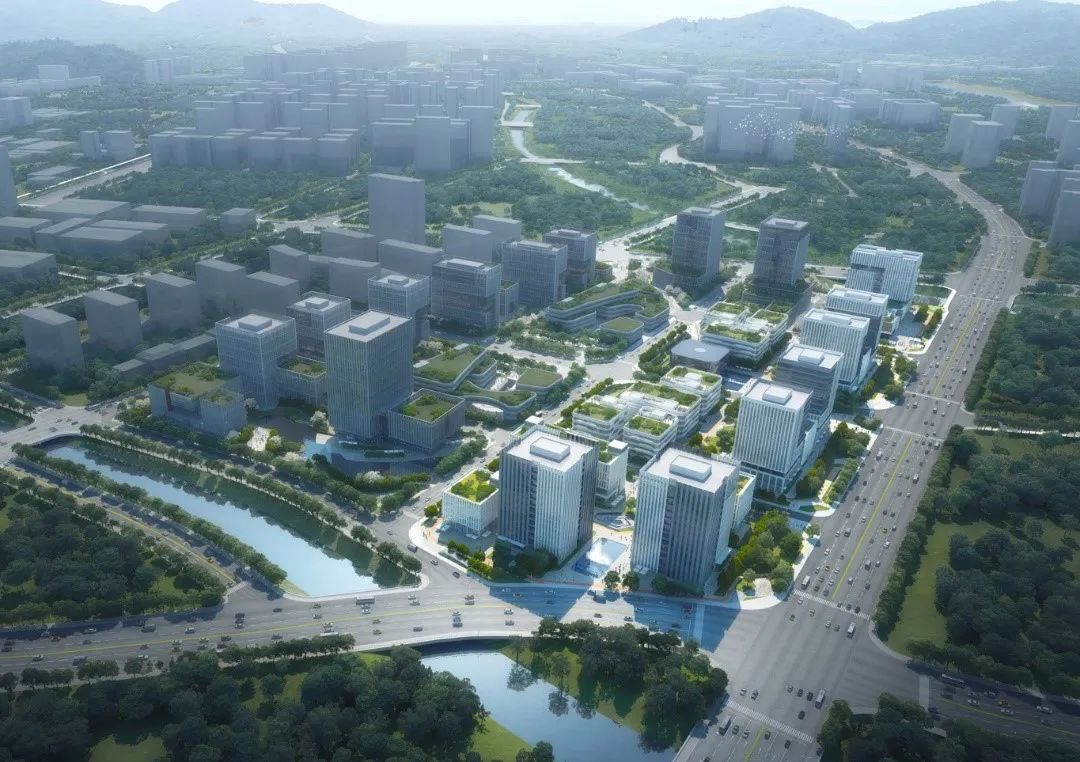 The park is entrusted with the crucial task of advancing high-quality development in the regional economy and society. After completion, the project will accelerate the construction of a high-level, sophisticated and advanced industrial structure in the region, facilitating the industry's strategic transformation towards a high-end, intelligent, and green economy.
In the next step, Zhongguancun Jingxi Development Company will further strengthen its accountability system based on the project's implementation and construction plans. It will expedite the application for construction permits and strive to achieve early completion and operation, supporting Beijing's development as a benchmark city of global digital economy in all aspects.
---
Previous page:ZGC Financial Services Successfully Issued the Phase I of 2023 Short-term Private Placement of Corporate Bonds
Next page:The "Phase III of CTEX-ZGC Guarantee-Changjiang Securities IP Assets backed Special Plan" was Successfully Issued